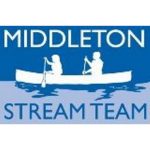 The Middleton Stream Team is looking for a Treasurer to work in our all volunteer organization. We are a small organization with minimal financial needs.
The rewards of service go far beyond that of monetary payment. In addition to the personal satisfaction of working with other members to help protect and preserve Middleton's rivers, streams and wetlands, you will benefit from the many contacts that you will make from our truly dedicated, caring and friendly members.
Qualifications:
Must b

e able to work with Excel

Prior experience with non-profit taxes a plus
Interested persons please email: mstmiddletonma@gmail.com
We hope that you will join our family!