!!!!NOTICE!!!
HIKE HAS BEEN RESCHEDULED FOR NOV.  9 @ 1PM DUE TO INCLEMENT WEATHER
___________________________________________
Invitation to the 2014 MIDDLETON STREAM TEAM  FALL FOLIAGE HIKE Sunday November 2, 1-4 PM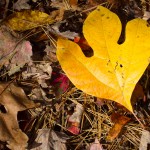 Mark your calendar to be part of Middleton Stream Team's annual fall foliage hike exploring one of the wilder parts of Middleton amidst the colors of fall leaves.  Locations few residents have ever seen will be part of this popular event.  We will explore glacial-sculpted territory in the northern woods of Middleton.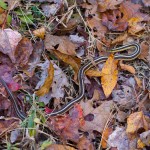 We will note signs of wildlife at ponds and streams, observe old stone walls and foundations and hear about the process of leaf color changes.
Meet us Sunday, November 2, along the right side of North Liberty Street by Mundy Bridge and Prichard's Pond before 1 PM.  (Liberty Street becomes North Liberty going north past School Street.)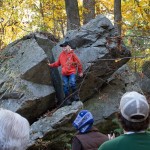 Bring friends and family, camera, water and tick repellent on this fun and learning adventure.   Questions?  See our website: www.middletonstreamteam.org for info; or emailMSTMiddletonMA@gmail.com or call (978) 777-4584.
This roughly 3 mile woodland hike is one of MST's Discovery Series of hikes and canoe trips for fun, learning and adventure.  Watch for the next of these events during the winter and spring

.