Save The Date!

Middleton Earth Day Festival – 

May 4th, 2014
(rain date May 18th) , 1-4PM.
Creighton Pond Camp, 210 Essex St. Middleton.

The Middleton Earth Day Festival has an exciting new venue for this year! In partnership with Creighton Pond day camp in Middleton, the event will be taking place in a beautiful wooded location with a scenic pond, hiking trails and picnic area.  The Middleton Stream Team is planning interactive hands-on educational activities for all ages. There will still be raffles and food, but new activities, those best done out in nature, will be the highlights! The afternoon will include scavenger hunts, owl pellet dissection for the older kids,  pond water exploration station, team building of an authentic Bald Eagle nest (on the ground), nature crafts, and child-powered games for the little ones! The Dept. of Agriculture will host an informational display of the Longhorn and Emerald Ash Borer and we are still working on Mass Wildlife conducting a fishing clinic! Grandparents and parents may enjoy a rowboat paddle around the lake if the weather is nice!  Fun for all ages; learn, appreciate, protect!  Due to the need to preserve much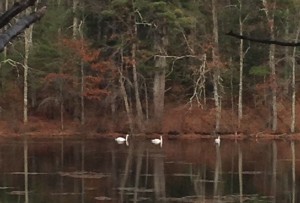 open space for our activities, people of all ages are admitted free but there is a ten dollar fee for cars coming in! Parking is available on one side of Essex street but it is also a beautiful bicycle ride! Please save the date of May 4th with a rain date of May 18th from 1-4PM. Creighton Pond Camp, 210 Essex St. Middleton.